Humpback Whales | Oregon White Oak, Reclaimed Fir, Sinew | Sculpture by Wessinger Woodworks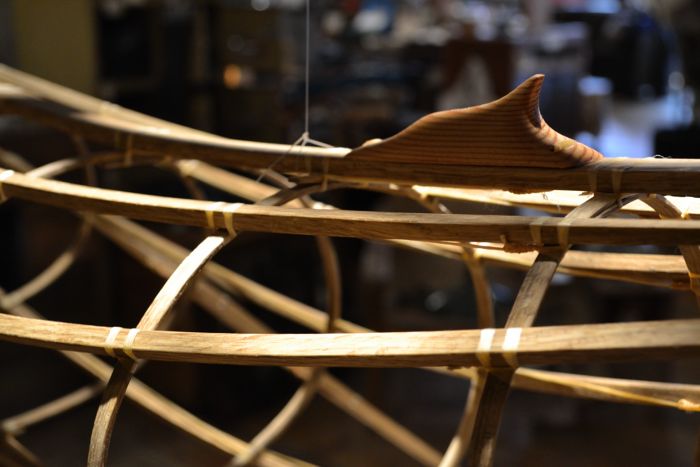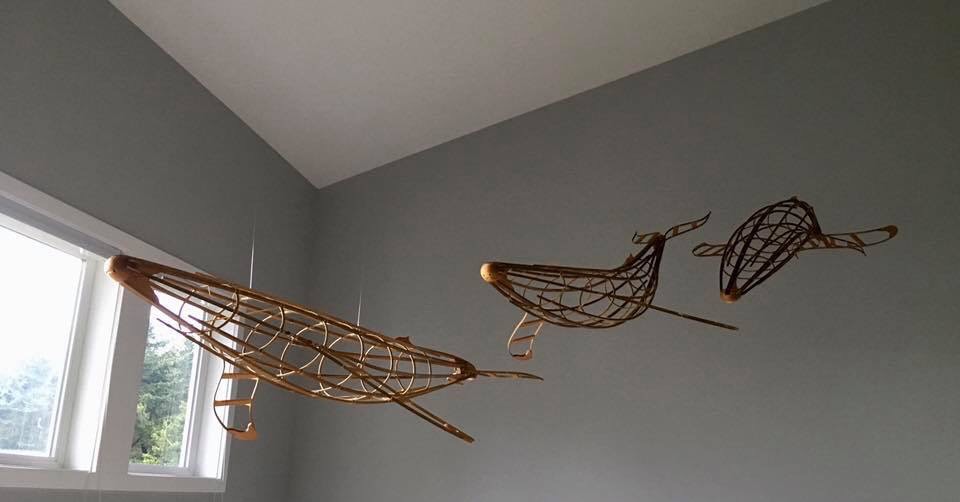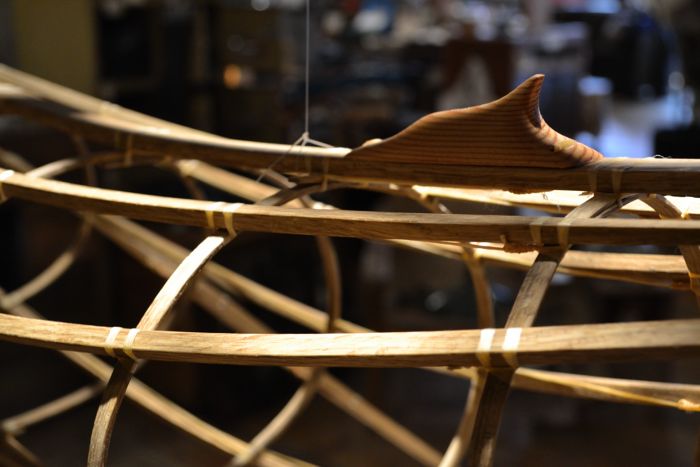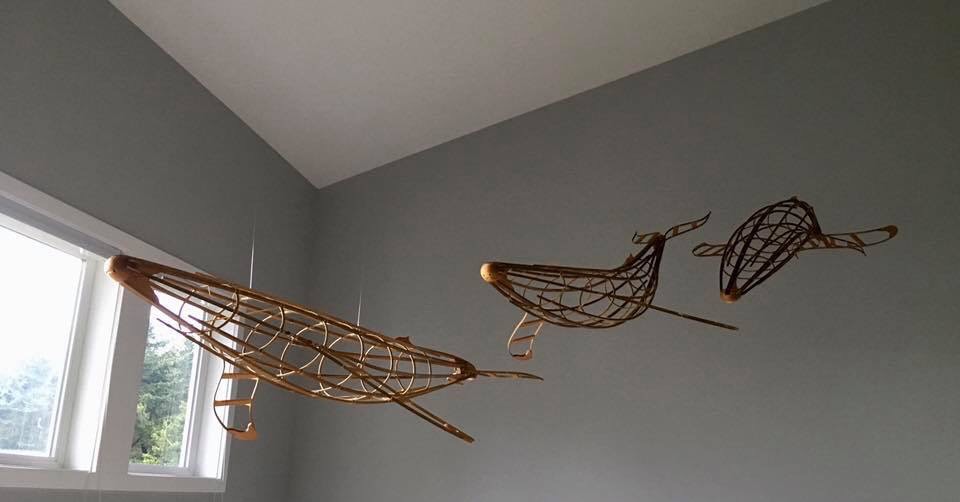 Humpback Whales | Oregon White Oak, Reclaimed Fir, Sinew | Sculpture by Wessinger Woodworks
Each whale is handmade to order. Please allow 6-8 weeks for fulfillment.
These 5 foot long whale sculptures took lessons I had learned from skin-on-frame boat building, as well as various western boat building techniques, and applied them to a new context. All steam bent parts are Oregon White Oak sourced from a local, family-owned and operated forestry project. Other wooden parts are reclaimed fir. There is no metal or glue in any of them. The first 5 were built and displayed at Boy's Fort in downtown Portland where I was one of two featured artists in February of 2014.
Whether displayed vertically on a wall or suspended from the ceiling, they have considerably life despite the minimal quantity of materials that goes into each one.